When it comes to planning your newborn session there is a great chance you are going to be overwhelmed. But, you don't have to be. I am here to walk you through planning your upcoming Studio Newborn Session.
So, you have paid your retainer, I have you on my schedule and you have a month until your due date. Now what do you do?
The only thing you need to do (which is also the most important) prepare clothing for you and your family. All clothing for studio sessions should be neutral in color, the less color and patterns the better – we want, casual (Especially for Dad , he should never wear a suit or button down dress shirt for studio sessions.)  and simplicity for your newborn session. Neutrals work best with my indoor editing, style and studio decor.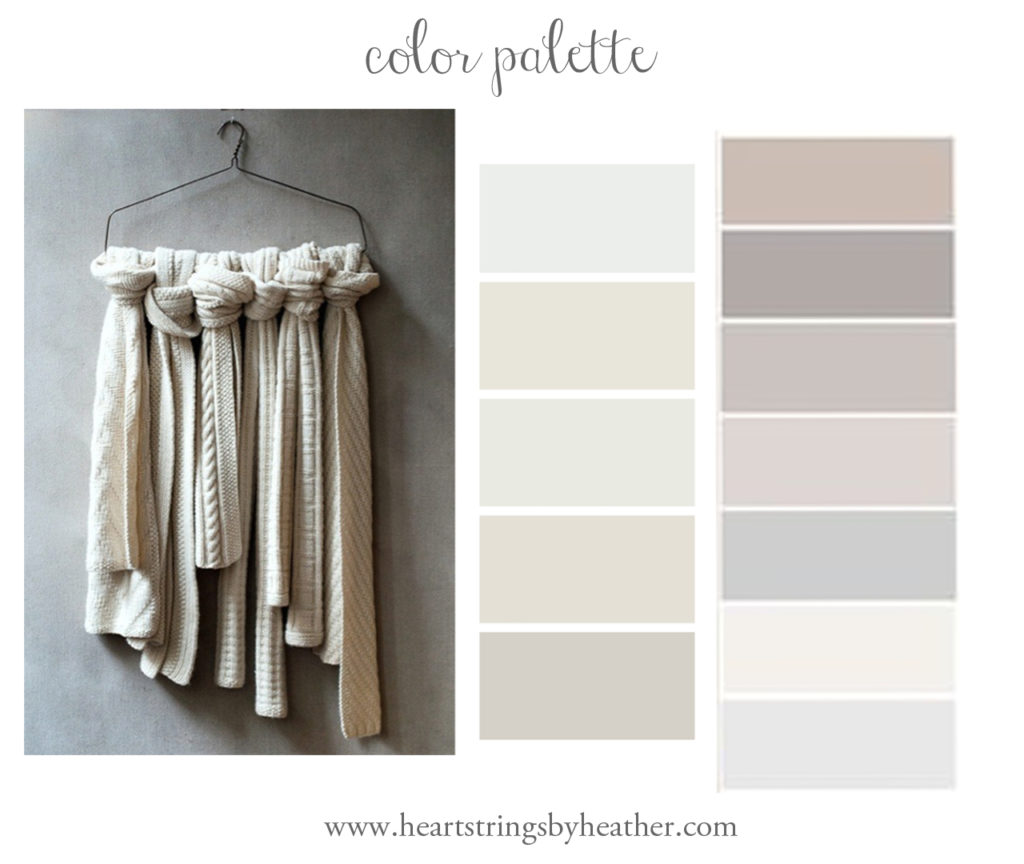 I've created a color palette to help you find the right color clothes. You are not limited to only these, it's just a great starting point. Side note – I love texture (like knitted sweaters), anything boho, maxi dresses, off the shoulder sweaters (for Momma) to just name a few.
You can find a lot of inspiration for your photos on my Pinterest, in the Studio clothing board.  https://www.pinterest.com/heartheathera/what-to-wear-in-studio/
You don't need anything for newborn baby, like absolutely nothing at all (except extra diapers but you already knew that) I have all that we need for a successful session in the studio. When you bring your baby to the studio on the day of your session, please dress them in either a snap-down or zip-down outfit (no onesies, they usually wake baby when removed and it helps to try to keep them asleep).
Feeding and a full tummy is absolutely everything when it comes to photographing a newborn, so please bring extra bottles or prepare to nurse at your session. If you are nursing and do pump – bottles of your milk also help.
You are more than welcome to bring food/snacks and drinks with you. We will be there for a while and I want to make sure you are comfortable as much as you can be. Plus food is a great way to keep the littles happy. Just ask that you don't bring anything too messy or will stain.
Once you have your baby, you should contact me as soon as possible so that we can schedule your session date and time. Newborn session are best done when baby is 3-12 days old, when they are the most sleepiest and flexible. Please expect to schedule your session in the first week.
I always go at babies pace and you should expect the session to be anywhere between 2-4 hours long. Please don't be alarmed by the time needed, we have to stop for several diaper changes and feeding breaks during the session that can extend the session time.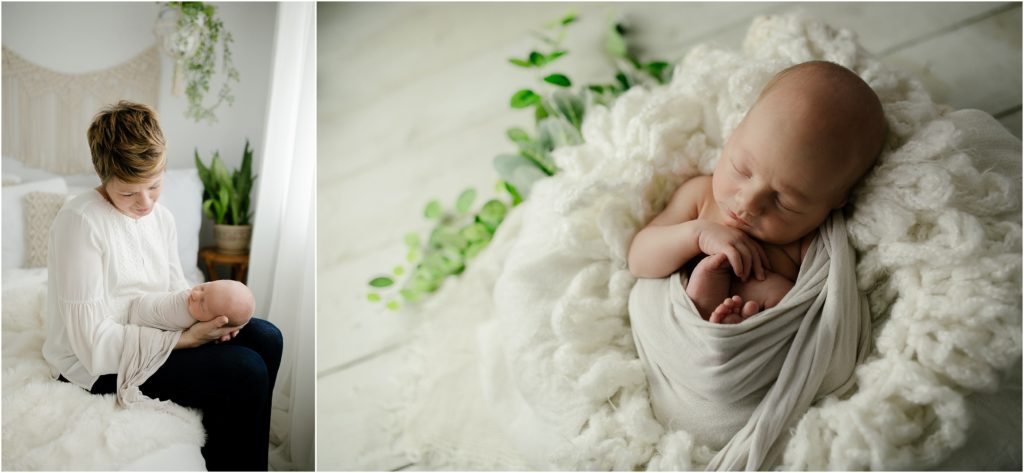 It would definitely be a good idea to have your young children practice holding your newborn before the session, this helps prepare them to hold the baby when I see them.
Also, one other important tip, share with your husband (and children) that we are just going to have fun and take pictures at the same time. I want everyone to arrive relaxed (Mom's included). The best pictures are when we can get that natural emotion of love, joy and your families true dynamic. If a hair or two is out of place, it is never noticed because the connection is so strong.
I hope these few tips helps to prepare you for your upcoming newborn session with me.
I am excited to see you at my little 'ol studio is tucked into the Five Points district of Huntsville.